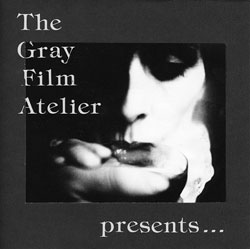 Filmography for Paul Gray
Early Films
The Sirens, produced, wrote and directed, B&W
Out of Look Ma By Native Dancer (thoroughbred horse-racing documentary) produced and directed
Features and Documentaries
The Voyage of Zahara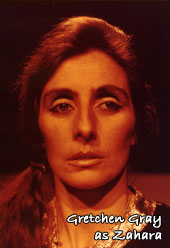 Wrote and directed full-length feature produced and directed on locations in Paris, Antibes, Morocco, Spain and New York. Based on the concepts of the controversial psychiatrist, R.D. Laing.
Featuring Gretchen Gray as Zahara, a woman overpowered by her erotic fantasy world – bordering on schizophrenia. Lynne Aubrey appears as her sister, Aisha.
Scenes from this film were previewed at the Kentron, the Experimental Film Center in Athens, Greece, and at Caffe Lena, in Saratoga, New York.
Feature length. Note: The negative and prints for this film were destroyed, victims of a Los Angeles flood.
Aphasia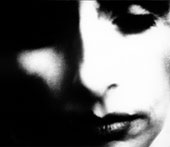 Edgar Allen Poe-ish mystère. Wrote, produced, shot and directed. Featuring Gretchen Gray, Frank Baker and members of the Actors Ensemble. Sound by Caroline Simmonds and Gretchen Gray. Filmed at the McCullough Mansion in North Bennington, Vermont.
Note: APHASIA was screened at the Psychic Film Festival in Montreal and New York and at the Festival Internazionale del Film di Fantascienza in Trieste , Italy. 25 minutes,16m
P.I.N.S. ("Persons In Need of Supervision")
(dramatized documentary)
Produced and directed. Filmed in Troy, New York. Young boys incarcerated in a minimum security institution dramatize what it is like for them to live there. Script by Gretchen Gray based on taped interviews with the boys and staff.

Note: PINS was screened at The Festival International du Film de Court Metrage et di Film Documentaire, Grenoble, France and at The San Francisco Film Festival 22 minutes, B&W

Nota bene: With the help of the National Director of the ACLU, this controversial film survived a frivolous 1.1 million dollar lawsuit.

Hoosick Follies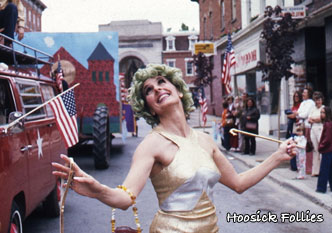 Spoof. Satiric dramatized documentary. Film happening.
Conceived (improvisational structures), Produced and Directed. Edited by the Gray Film Atelier apprentices.

Featuring Gretchen Gray as "Melissa Mayhem." 24 minutes

A Hollywood "B" actress penetrates an actual Memorial Day Parade which is flmed as if it were staged by a movie studio

Note: HOOSICK FOLLIES was screened at the Toronto Film Festival.

Photo by Ronald L. Glassman


The Smiling of the President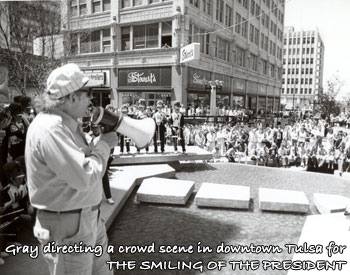 Comedy satire on Presidential elections.
Produced, directed and edited. Filmed in Tulsa, Oklahoma.
Screenplay by Tim Wilmot. 12 minutes.
A presidential candidate has absolutely nothing on his mind (his head has been cleared out by assassin's bullet). But he has the right kind of smile and becomes the president elect.
Everyman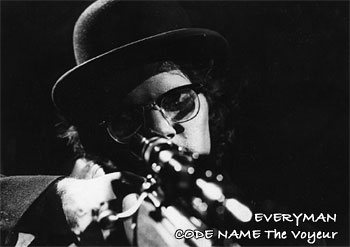 A Moral Tale
Wrote, produced, directed and edited.
An allegorical adaptation of the 16th-Century English morality play of EVERYMAN set in an oppressive, post apocalyptic society
Includes the expressionistic "Seven Deadly Sins" sequences.
Set in the not too distant future.
Note: EVERYMAN, A MORAL TALE was test-screened at the Berlin Film Festival and New York Film Festivals.
1 hr 45 minutes
Note: "The Seven Deadly Sins" sequences will be re-edited and digitalized for inclusion in the upcoming DVD release, "FOUR SHADES OF GRAY" in 2008
A re-mastered DVD version of Everyman is scheduled for distribution in 2008
Please Don't Walk Around in the Nude
"Mais N'te Promène Donc Pas Toute Nue!"
Wrote and directed a television adaptation of Georges Feydeau's Parisian bedroom farce of 1910. Produced in English by ORF, The National Television of Austria. Filmed at the Rosenhuegal Studio in Vienna.
Franz Lehar music.
20 minutes.
Starfish
Produced and directed an adaptation of Claude Seignolle's haunting mystery, "Le Miroir."
An Atelier Pictures Production
Starring Gretchen Gray.
Screenplay by Claudia Griffin.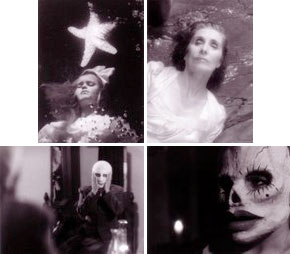 Production Design by Don Llewellyn, Edited by Michael Ruscio.
Filmed on the Central Coast of California. Previewed in Paris, France. Premiered at the Palm Theater, San Luis Obispo, California.
Awarded the Bronze Medal (short fiction film category) at WorldFest, the International Film Festival at Houston. 35mm.
To be distributed in the DVD format, 22 minutes
The Roaring 20's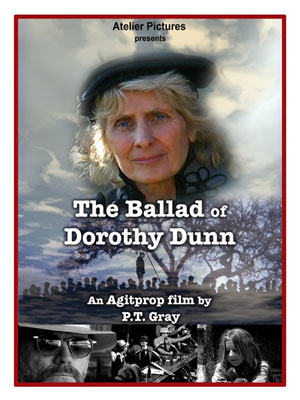 2003,Conceived and edited a documentary short on "The Roaring Twenties." Produced by Atelier Pictures for inclusion in their STEINBECK & COMPANY interactive multimedia project. Montage of clips from the era. Digital. DVD. 10 minutes
The Ballad of Dorothy Dunn
Directed and edited an agitprop music drama set in Central California in the 1930's.
Starring Gretchen Gray in a role inspired by the legendary Christian humanist, Dorothy Day.
Story and screenplay by Gretchen Gray.
Ballad lyrics by Paul Gray.
Sung by Valerie Johnson, Pauli Gray and David Rackley.
Produced by Atelier Pictures.